Evolution of Psychotherapy 2020
Evolution of Psychotherapy 2020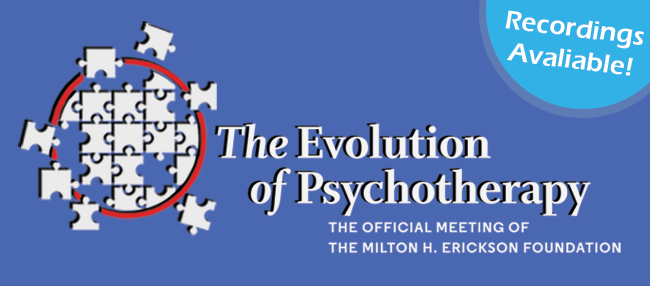 Individual videos from the Evolution of Psychotherapy 2020 conference are now available only from the Erickson Foundation. More than 60 of the best videos from last December's conference can now be purchased. Here you will find the comprehensive list of available keynotes, clinical demonstrations, workshops and speeches by the top names in psychotherapy.
Build Your Bundle
Choose only the videos you want. The more you order, the more you save:
3 - 15 videos - 20% off
16 - 35 videos - 40% off
36 - 50 videos - 60% off
51+ videos - 80% off
Select the videos from this page using the checkbox to the left of each item. Once you have added videos, the discounts will automatically be applied. then simply click the "Add to Cart" button at the bottom to proceed to checkout.