2021 Evolution of Psychotherapy
2021 Evolution of Psychotherapy Video Recordings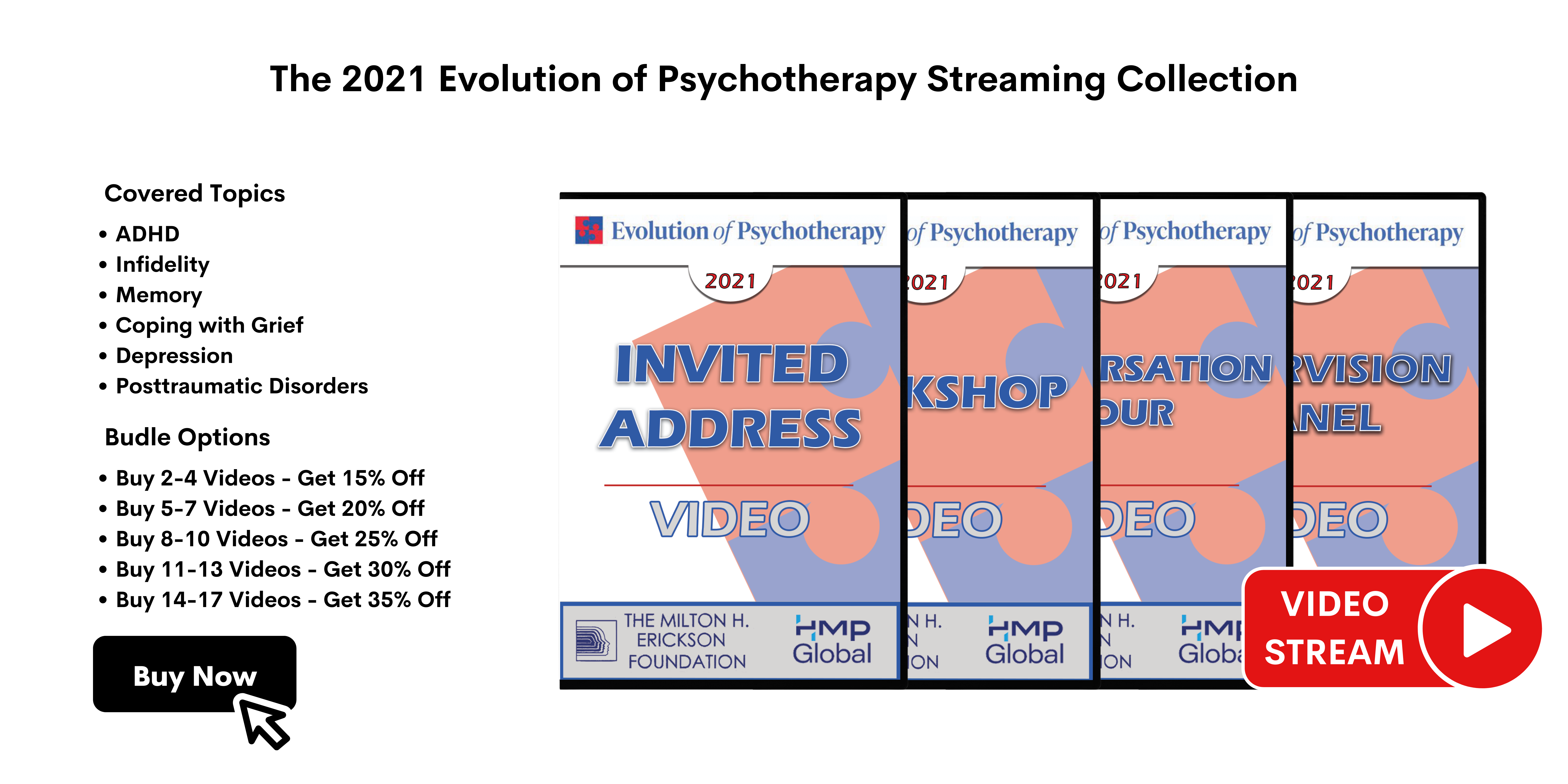 Videos from the 2021 Evolution of Psychotherapy are now available! With these videos, you can expand your knowledge of couples therapy. Featured topics include:
ADHD
Infidelity
Memory
Coping with Grief
Depression
Posttraumatic Disorders
Order your favorite video, or bundle videos together to save. The more you buy, the more you save!
Buy 2-4 Videos - Get 15% Off
Buy 5-7 Videos - Get 20% Off
Buy 8-10 Videos - Get 25% Off
Buy 11-13 Videos - Get 30% Off
Buy 14-17 Videos - Get 35% Off