Empowering Experiential Therapy Series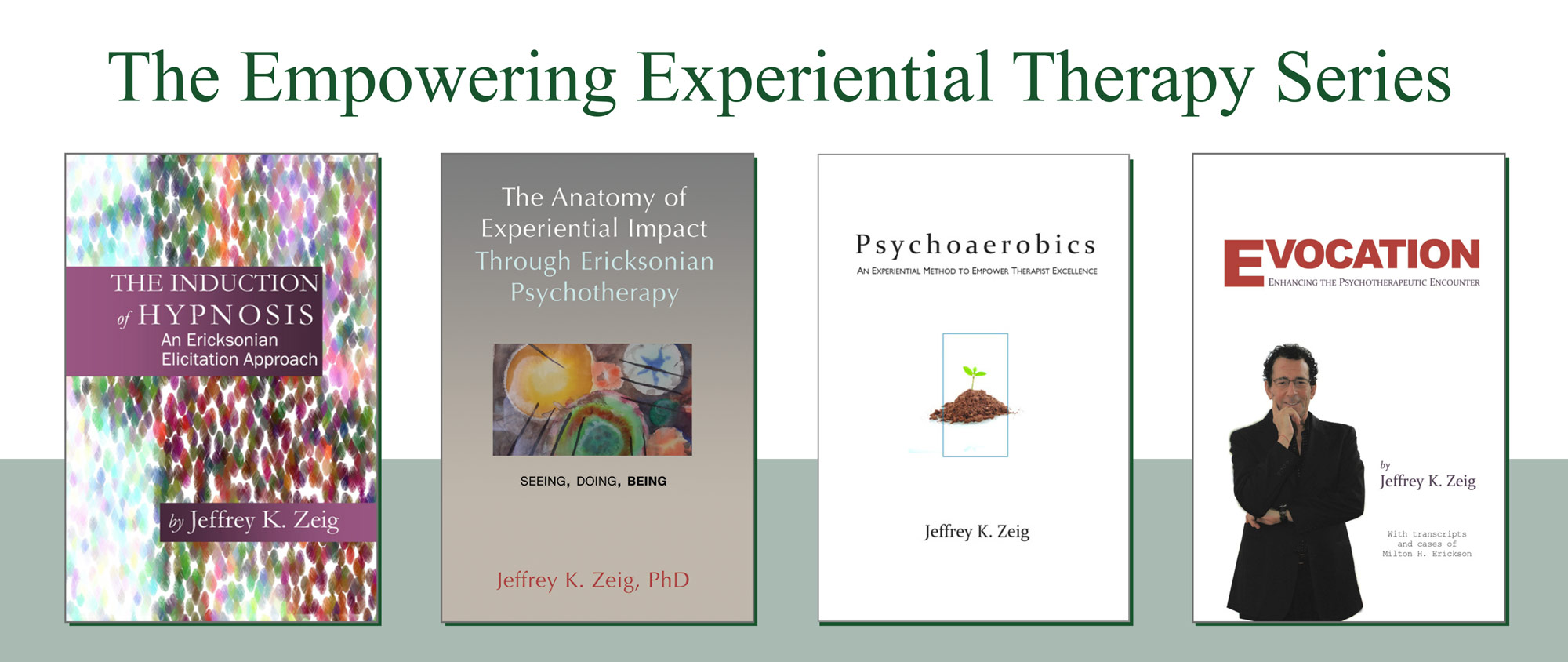 The first volume of the series, The Induction of Hypnosis, presented Dr. Zeig's model of hypnosis.
The Anatomy of Experiential Impact is the second volume of the Empowering Experiential Therapy Series, and can be read independently of the other books in the set.
The third, Psychoaerobics, presented an experiential method of therapist development. In this book, you will encounter a model of brief therapy that can be applied independent of your preferred model of therapy.
The fourth book in the series, Evocation, continues an exploration that began decades ago as he sought to trace the nuances and applications of Milton Erickson's extraordinary work. Turning here to the original masters of evocative communication — painters, composers, filmmakers, poets, choreographers — he demystifies the grammar of the artist's expression, teaching readers how to use it to enhance and empower their therapeutic communication.