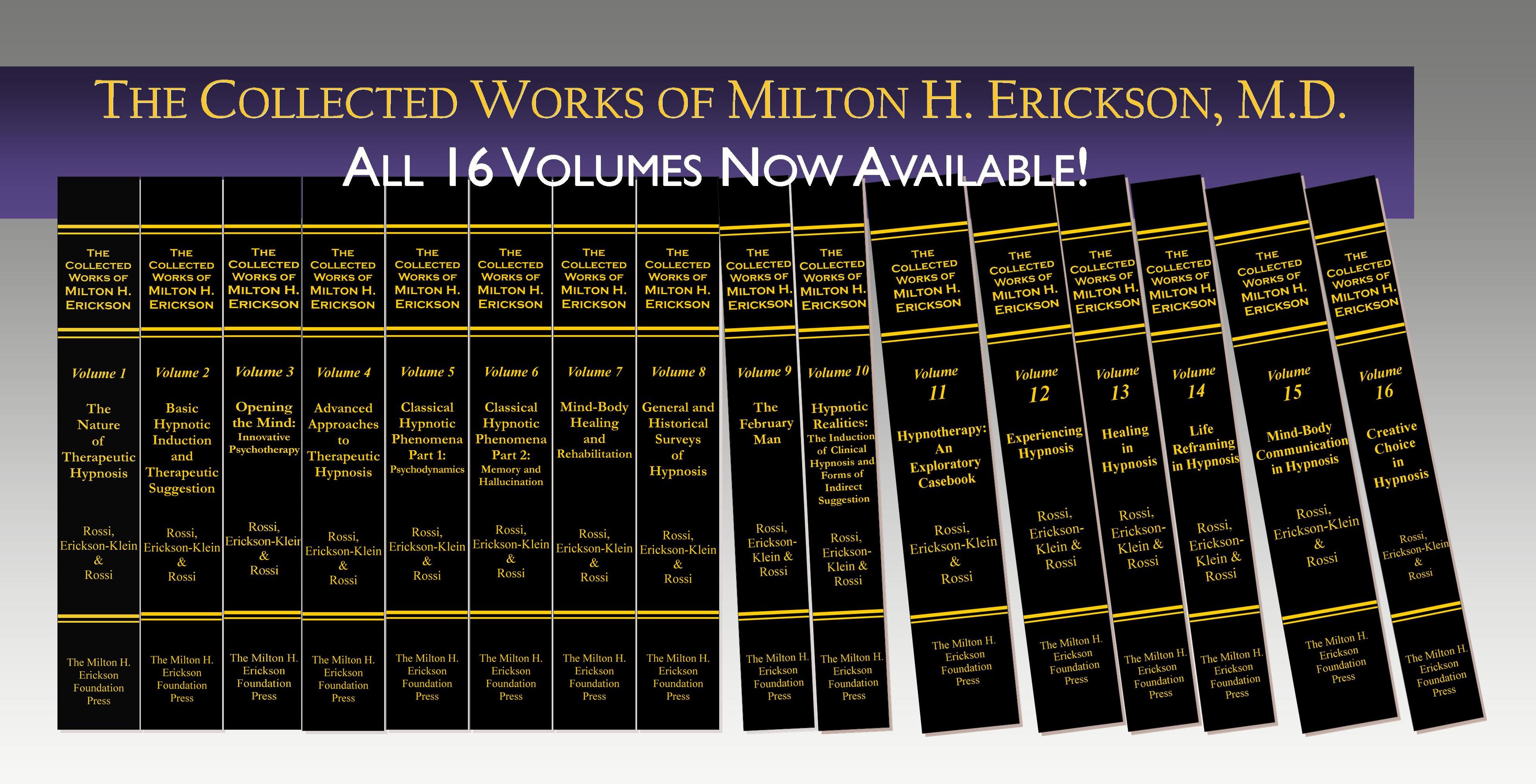 Add this beautiful collection of Milton Erickson's work to your bookshelf before it disappears! Only 25 full sets remain.
The Collected Works series represents a major and ongoing commitment to gather and assemble the wealth of material created by Dr. Erickson during five decades of work. Beyond preserving this great pioneer's legacy, the purpose of the series is to make his knowledge, insight, techniques, and discoveries accessible to students, researchers, clinicians and educators in the behavioral and health sciences, including neuroscience.
There are only a few full sets of the Collected Works left and these will not be reprinted.