Books
The Erickson Foundation Press lorem impsum contagion.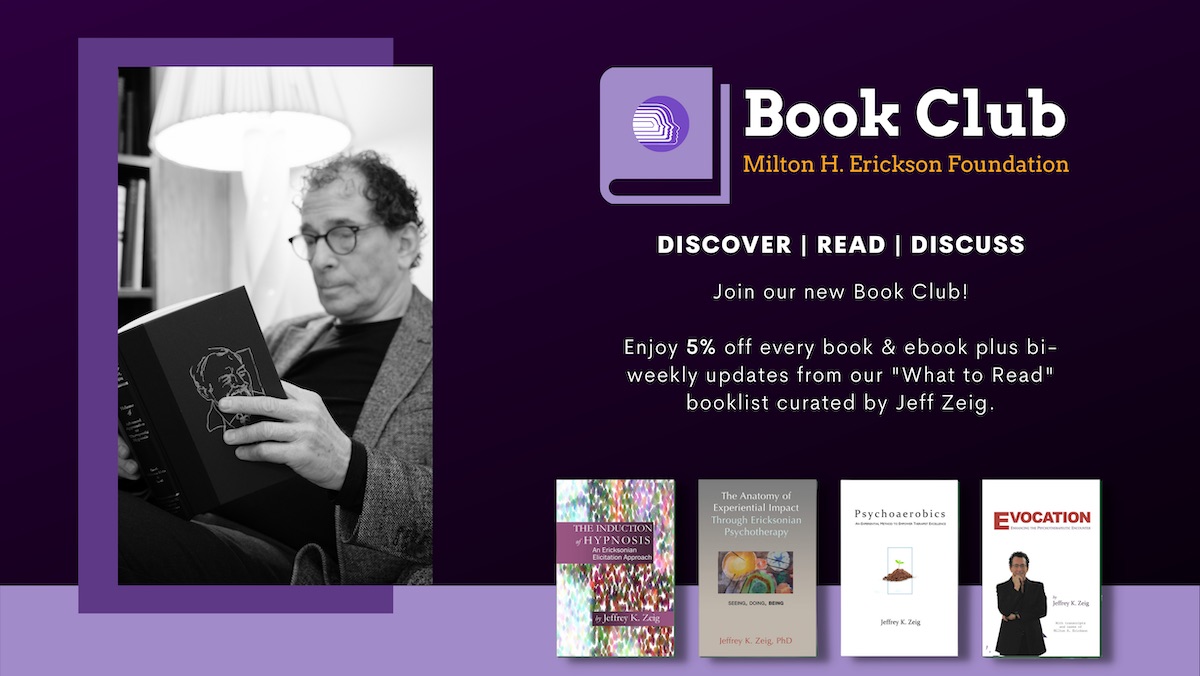 Selected Papers of Ernest Rossi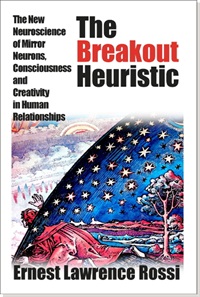 For a limited time, we are offering his two celebrated books "The Breakout Heuristic" and "Creating Consciousness" for 50% off the standard price. Add these two beautifully illustrated case-bound to your library.
"The Breakout Heuristic" is contains the selected papers of Ernest Rossi, covering 1967 to 2007, and detailing his research into the then new area of neuroscience, specifically the three factors that facilitate brain growth: novelty, environmental enrichment and physical exercise.
"Creating Consciousness" builds upon the foundation laid in The Breakout Heuristic. Ernest Rossi boldly confronts the essential questions about what is it that makes us human. Rossi first presents core neuroscience research detailing how novelty, enrichment, and the "wonder" of metacognition turns on activity-dependent gene expression and brain plasticity to grow a better brain—in everyday life as well as the arts, culture, humanities, and sciences.
Classic Books
The Ericksonian Monograph Collection
The Ericksonian Monographs provide an opportunity for the exchange of ideas, knowledge, and clinical experience relating to Ericksonian Hypnosis and to individual and family therapy, with or without hypnosis, utilizing the principles and techniques developed by Milton H. Erickson.
Empowering Experiential Therapy Series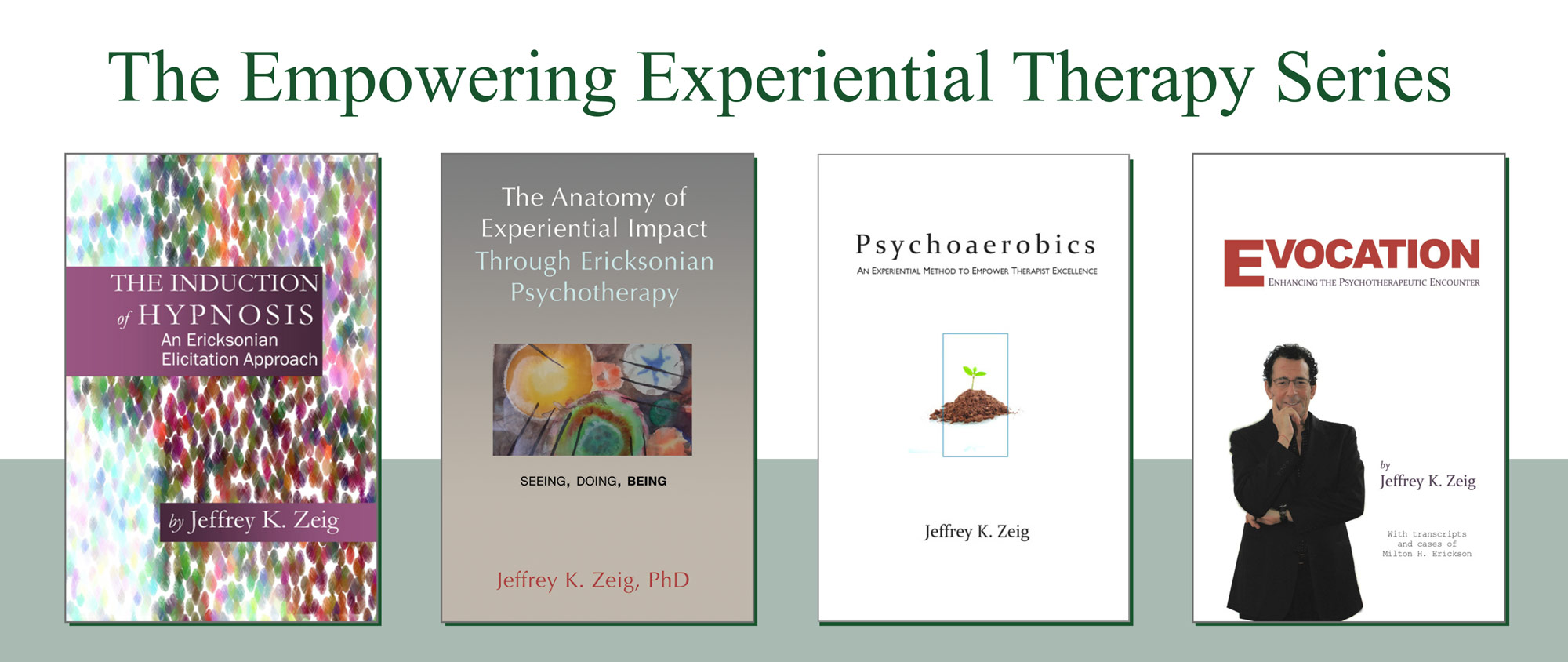 The Empowering Experiential Therapy series, by Jeffrey Zeig, PhD, presents an experiential approach to psychotherapy. In this collection, you'll learn to use evocative communication to enhance your therapeutic practice. This four book series presents Dr. Zeig's model of hypnosis; outlines what it means to make brief therapy experiential; defines conceptual and evocative communication; and displays how to apply art to psychotherapy.
The Collected Works of Milton Erickson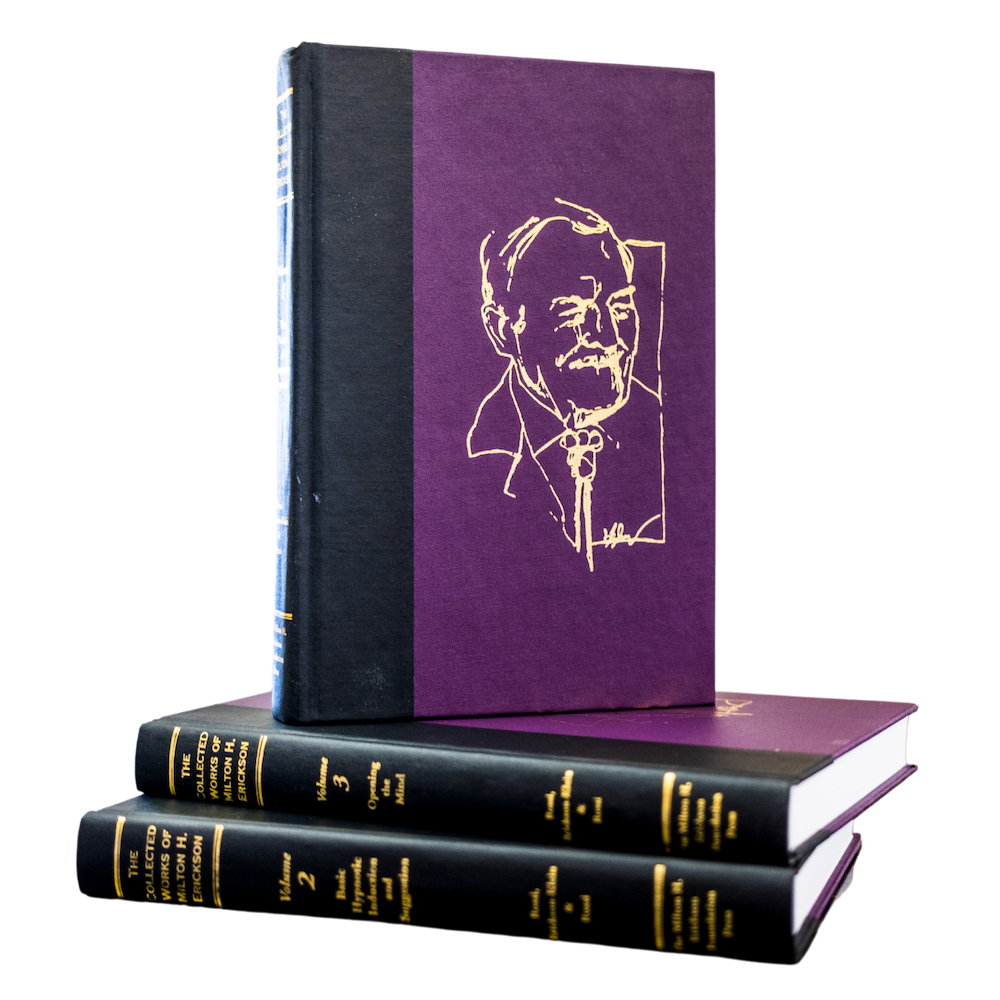 The Collected Works series represents a major and ongoing commitment to gather and assemble the wealth of material created by Dr. Erickson during five decades of work. Beyond preserving this great pioneer's legacy, the purpose of the series is to make his knowledge, insight, techniques, and discoveries accessible to students, researchers, clinicians and educators in the behavioral and health sciences, including neuroscience.
Available in paperbound or hardcover versions.
Must Have Ericksonian References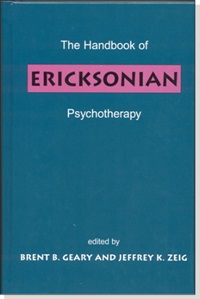 Edited by Brent B. Geary, PhD, and Jeffrey K. Zeig, PhD, this long-awaited volume gathers 40 of the field's innovators, to celebrate -- to demonstrate -- the breadth and scope of Milton H. Erickson's legacy. A credit to the ongoing relevance and variety of Erickson's work is the diversity reflected by this panel of clinician-teachers who, within these pages, clarify the effectiveness of Ericksonian psychotherapy for everything from pain management to trauma resolution -- and the clinical considerations attending its use. Together, these thoroughly unique profiles in therapy showcase the enduring vitality of Erickson's contributions for today and beyond.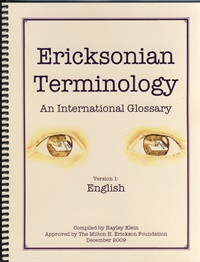 This glossary defines over 275 terms central to the work of Milton H. Erickson. This glossary includes English, Spanish, Italian, Portuguese and French translations. From "Abreaction" to "Yes-Set," this Glossary brings a needed consistency to the way in which specific terminology is used in Ericksonian literature. The entries clarify the meaning of what is written by and about Dr. Erickson, and enhance accessibility to this vital literature, as well as serve current and future authors in their preparation of works dealing with Ericksonian concepts.
The Glossary is also an integral part of a worldwide project to include multiple translations. Portuguese and Russian versions are nearly completed. This project is an evolving body of work which is anticipated to grow as it serves those who find the Ericksonian approach useful in their own work.
More About Milton Erickson
"Each person is a unique individual. Hence, psychotherapy should be formulated to meet the uniqueness of the individual's needs, rather than tailoring the person to fit the Procrustean bed of a hypothetical theory of human behavior." – Milton H. Erickson
Milton Hyland Erickson was an American psychiatrist who specialized in medical hypnosis and family therapy. He was founding president of the American Society for Clinical Hypnosis and noted for his approach to the unconscious mind as creative and solution-generating.
Books by Jeffrey Zeig
Psychotherapy Books
The Zeig Tucker Collection
eBooks
Libros en Espanol